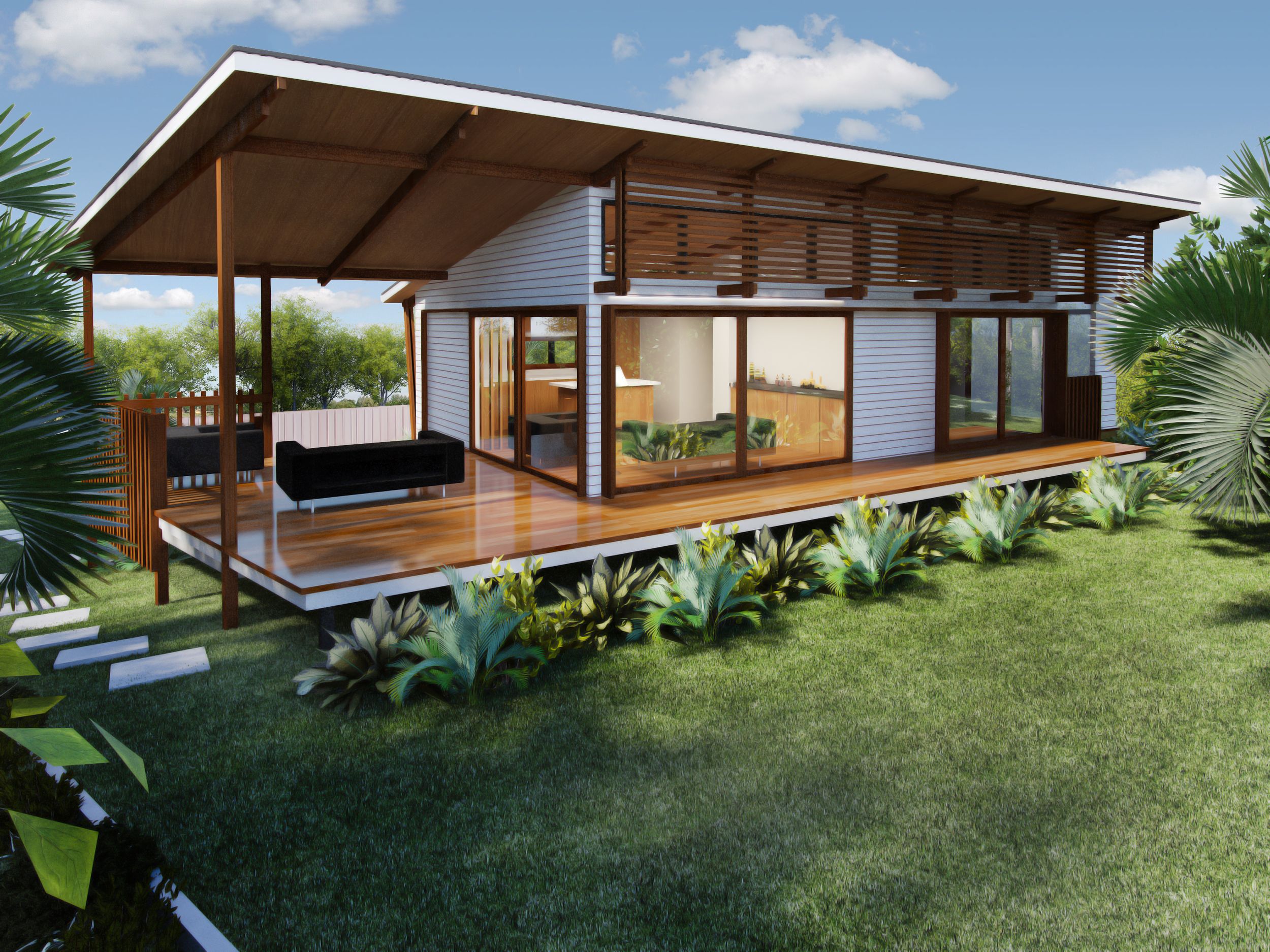 Granny flat costs can vary significantly, anywhere from $10,000 to $200,000+ to build depending on the size, materials, location and more. To rent, you can expect to pay anywhere from $100 to $1000 per week for a granny flat. 
Small is the new big! Granny flats have grown extensively in popularity over the last few years, offering a range of possibilities for both owners and renters alike. 
A granny flat can be the perfect inbetween for your mother in law, a welcome sanctuary for your eldest child or an extra source of income! 
So if you are thinking about investing in a granny flat in 2020, there are a few helpful insights you will need to know that are discussed in this guide. 
Article Overview
Granny flat cost break down 
Approval for building a granny flat 
Choosing a granny flat 
How to use your granny flat
How to find the best granny flat builders?
Granny Flat FaQs
Granny flat cost break down 
Let's begin with the bottom line, how much is it going to cost you for a granny flat? Well, there is no one specific answer as it depends on a number of factors that we are going to discuss. The good news is that while the initial costs involved with building a granny flat are not inexpensive, there is typically a significant return on investment overall. 
Kit home builders 
Typically include: 
Slab (may include excavation up to 400mm of cut and 400mm of fill)
Plumbing 
Electricity 
Low range - <38m2 Granny Flat:
Expect to pay around $81,000 for a 38m2 granny flat kit home builder. This should include slab, plumbing and electricity. The price is lower due to the smaller amount of area, AKA less materials and time required. 
Medium range - 50m2 Granny Flat:
For granny flats around the 50m2 area, you can expect to pay approximately $95,000. This too should include slab, plumbing and electricity with an increased rate due to the extra area. 
High range - 71m2 Granny Flat:
In the higher range we have granny flats around 71m2 which will be closer to $120,000 for slab, plumbing and electricity. 
Kit Builder's Quotes May Include: 
Full kitchen with laminate benchtops 
Energy efficient lighting fixtures 
Up to 10 power points and one external power point 
Enclosed shower and all bathroom fittings
Laundry tub and splashback 
Carpeted bedroom and flooring in other rooms 
Standard Cladding
Factors that may affect your quote:
Choice in cladding (Fibre cement sheeting, sealed and painted  - $2800, Painted timber weatherboard cladding - $4,500, Brick veneer - $8,400)
Height of granny flat 
Extra plumbing 
Total area 
Materials chosen
Accessibility
A word of warning compare quotes carefully, on Service.com.au, to ensure you receive the fairest price and be as specific as possible about exactly what you are looking for. 
Approval for building a granny flat 
Before you begin construction on your granny flat you will need to check your local councils policy and whether you need approval. 
Typically, councils permit granny flats in most areas. However this may vary for different areas. Approach your council before beginning any work, prepare to provide them with detailed drawings of your granny flat and you will most likely be required to pay a council fee.  Said fee can reach up to $20,000. 
A few important considerations for building your granny flat: 
It must comply with Australian building standards
There must be a private entrance and outdoor space 
One granny flat per residential property 
It may be required of you to lodge a Development Approval (DA) application
It must be equipped for independent living (kitchen, bathroom, access)
Choosing a granny flat 
As mentioned, kit homebuilders are the most common granny flat option. However you can also opt for a custom build granny flat or a flat pack granny flat. 
Kit Granny Flat
A kit granny flat can be delivered to your property pre-built, requiring you to merely lay the foundation, attach water and electricity. There are a number of kit granny flat styles to choose from. 
Flat Pack Granny Flat
A flat pack granny flat is fully equipped with all the necessary requirements, you will still have to construct it, lay the foundation and add water and electricity. You may browse through a variety of flat pack granny flat options.
Custom Built Granny Flat
Custom built granny flats will be created on your property from scratch, best suiting expensive properties and offering the highest return on investment. 
How to use your granny flat
There are a number of different functions for a granny flat! It can offer a great investment, ready for renting or use as an Airbnb. It could be the perfect home for your elderly parent, hence the name. You might work from home and be looking for a studio office vibe. Or perhaps you want a more private space for guests when they come and stay. 
Truly, the options are limitless when it comes to using your granny flat. 
How to find the best granny flat builders?
As mentioned earlier, it is highly recommended to take several quotes when looking for your preferred builder. You can view a variety of builders local to your area on Service.com.au. You should opt for a builder who demonstrates integrity, experience and a high level of knowledge on granny flats. This can be established by reviewing their portfolio, their referrals and browsing their online platforms. 
Builders will offer different costs for their service. This can be broken down into three ranges; high, medium and low. 
High Range 
As with most things in life, the more you pay the better quality product or service you receive. A high service cost will represent a premium service, likely established over years of industry experience. Builders in this range will have an extensive client portfolio and a strong reputation as being the leaders in what they do. 
Medium Range 
In the medium range, you can still expect high quality workmanship and a positive reputation. This builder may still be growing his/her client base and have slightly less experience as those in the high range. 
Low Range 
In the low range, you are hiring a less experienced builder who may well have just begun their career. While the quality of work can still be fair, it is likely that it will take longer than a more seasoned professional. Beware of prices that seem too good to be true, as in most cases they are. 
Granny flat FAQS 
Does my Granny Flat NEED a kitchen?
Yes, council requirements for granny flats state that it must be self-sufficient. This includes having a kitchen, bathroom and private access. 
Can I DIY a granny flat?
This depends completely on your level of competency and experience with building. There are however some aspects that will require professional help such as the required plumbing and electrical work associated. It may be a good idea to consult an expert prior to attempting a DIY granny flat project.
Do I need council approval for a granny flat?
Yes, in Australia you will need permission from your local council and may have to pay a contribution fee prior to construction. 
How long does it take to build a granny flat?
Anywhere from one month to 12 months depending on the size and complexity of your project, as well as the experience of your chosen builder.
Further Reading: