Renovating your dining room as part of your kitchen renovation is the best way to create the most attractive and  cohesive space. Here are some budget friendly renovating tips for your dining room so it feels homely and welcoming to your family and friends.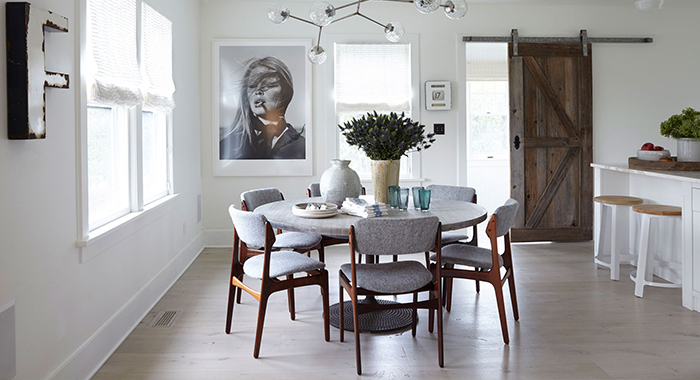 1. Go for mismatched furniture

 
Gone are the days when you matched all the furniture at home. These days, putting chairs of different forms and heights is a trend because it can give a modern feeling to your dining room. You could use pillows and other accessories to add colour and to bring in some sort of uniformity. Top it up with funky wallpaper with these ingenious wallpaper tips and some hanging wreaths to get the modern, unconventional, yet inviting dining room.
Although you can splurge on furniture, it is possible to get an ensemble of good furniture for your dining room for $6,000 or under.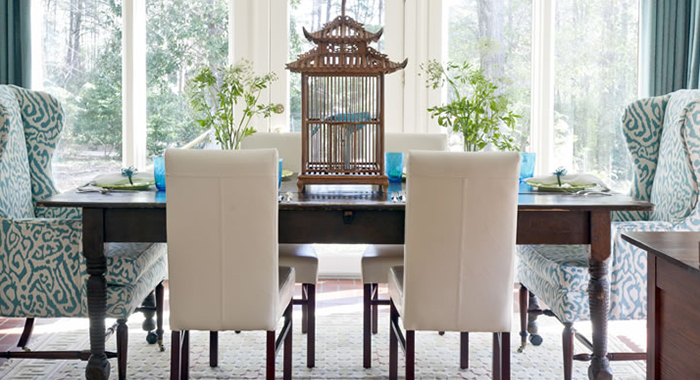 2. Opt for a classic look

 
If you aren't too keen on going modern, you can opt for a classical design. They are never out of fashion and you can sit back and enjoy your meals in style. A good example of classic design would be to go for classical Louise-style furniture of dark-coloured wood. It offers a pleasant atmosphere to the dining area and helps you relax so you can enjoy your mealtimes. What's more, these classic designs are timeless.
You don't have to spend a fortune acquiring the classic furniture, as they will be available at second hand shops at affordable rates. You can get what you need for prices ranging between $2,000 and $5,000.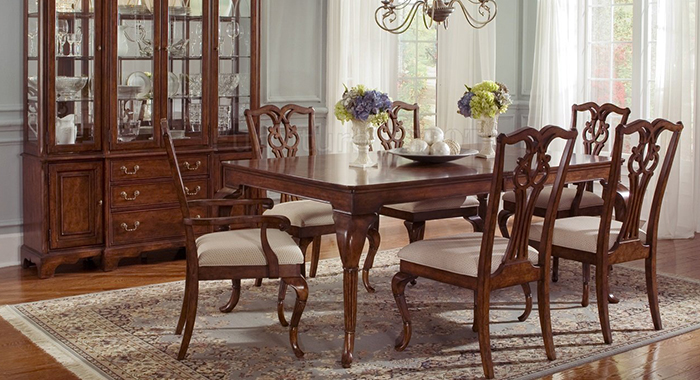 3. Go traditional

 
If you were looking for a design that would suit your needs every day and for special occasions, it would be better to go traditional. The traditional design would mean your dining room is suited for your special Christmas meal as well as your regular weekday meals. This style is sure to be a hit with your guests, no matter what the occasion.
Getting traditional furniture could cost you more. However, the bright side is, you won't have to upgrade or update your dining room constantly. The traditional look can serve you well for years if you maintain it properly. So for a price range of $4,000 to $7,000, this is a good long-term investment.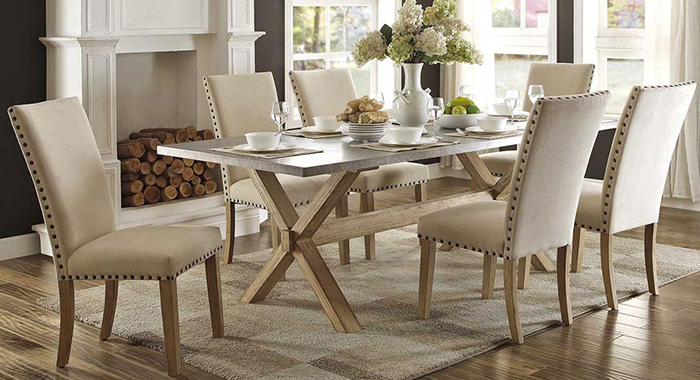 4. Opt for minimalism

 
A minimalist design, where less is more, is a trend these days. Minimalist designs work on the premise that clean surfaces and areas to place your food are more attractive than places crowded with all kinds of accessories and tableware.
Such a minimalist design for your dining room might be one of the smartest ideas to follow. It means you don't have to spend a lot on the accessories. Minimal furniture also means you can move them around easily as and when required, and will suit many different types of kitchen renovations.
If budget is a constraint for you, it is better to opt for the simple and flexible minimalist design. It is not only light on your pocket but also offers the option of adding more furniture in the future if necessary. You can get things for as little as $600 to $2,000.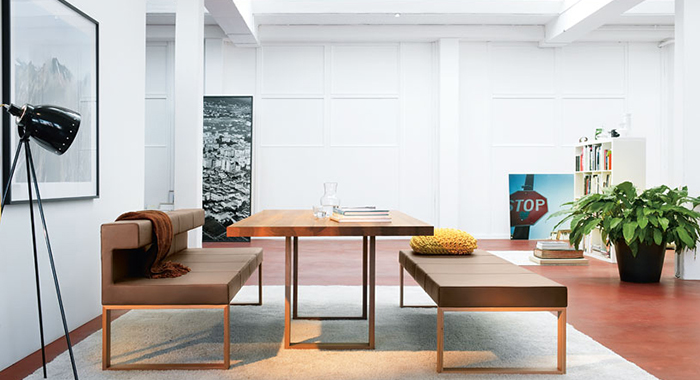 5. Focus on light and details in a large dining room

 
If you have a large dining room, it is important to get the light and other aesthetics perfect. You wouldn't want your family members eating the long awaited Christmas spread in darkness when the holiday season rolls around! It is important to choose white or light colours if your dining room is large. It is also a good idea to complement the ambiance with simple curtains - find out the cost to install curtains and blinds.
You don't have to spend much on the dining room just because it is large. There is no need to get fancy chandeliers or exquisite table linen to give the dining room a classy look. Keep it simple and make sure the area is well lit to offer a homely feel to your family at a big dinner night. You could get everything done for about $2,000 to $3,000.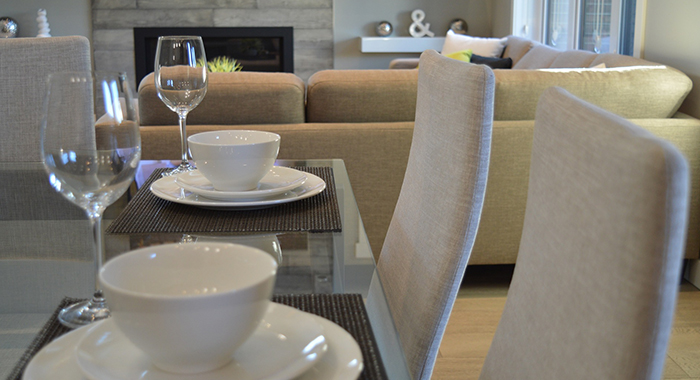 As you can see, there are many ways you can renovate your kitchen and dining room at a minimal cost. However, before you actually opt for renovation, you should be clear what you really want and how much you are willing to spend on it.
Plan everything well ahead and create a budget. Don't go overboard with anything and don't make too many changes once you commit to a certain design. If you follow a plan and stick to it, you'll soon be able to enjoy some memorable times with family and friends in your dining room. 
Need help with your kitchen and dining renovation?
Get kitchen renovation quotes now
Further reading:
Best cleaning methods for different types of kitchen benches
10 fresh dining table design ideas
10 must-have kitchen design features
5 designer tips for kitchen inspo