How much does it cost to hire a House Cleaner?
You can expect to pay anywhere from $25 to $180 per hour for a house cleaner.
Whether you require some help with a bond clean, are looking for a regular cleaner to take the pressure off or simply require a top to bottom clean up after a party, hiring a house cleaner can be a great option! Let's face it, we are all time poor and the time we do have would be much better spent on our family, friends and hobbies. So why not indulge a little, by hiring a professional cleaner!
Keeping your home neat and tidy is an important task, especially if you have pets and children. Below we've outlined a brief guide on the cost of hiring a cleaner.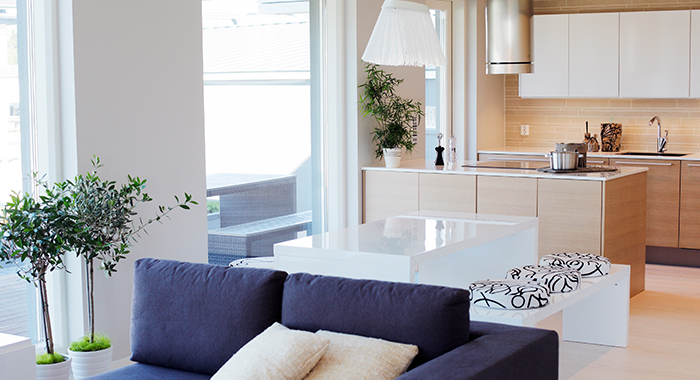 Article Overview
Factors that affect cleaning costs
Why hire a house cleaner?
How to choose the right cleaner for you
House cleaning FAQs
Whether you have a tough stain in your carpet that needs to be removed or you need a weekly house clean, we've outlined the costs involved.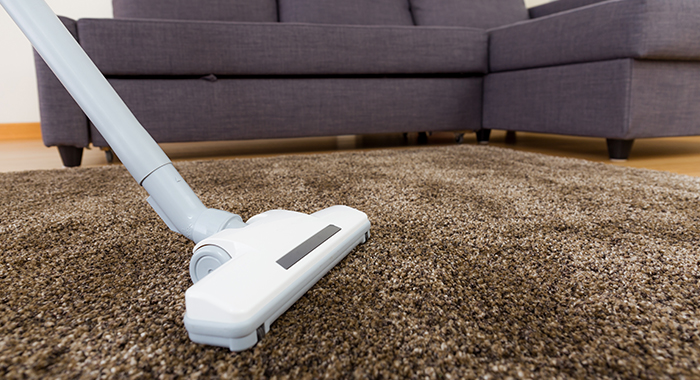 Residential Cleaning Costs
Professional cleaning companies can help you clean anything from your oven to your entire house. Most cleaners, charge an hourly rate or per square meter. In most cases, the cleaning services will cost you between $20 and $55 per hour. For a small apartment (2 beds, 1 bath) you should expect to pay around $100 for a normal house clean. If your home has many rooms, the cleaner will have to do extra work. As a result, the cost for cleaning can increase upwards of $150.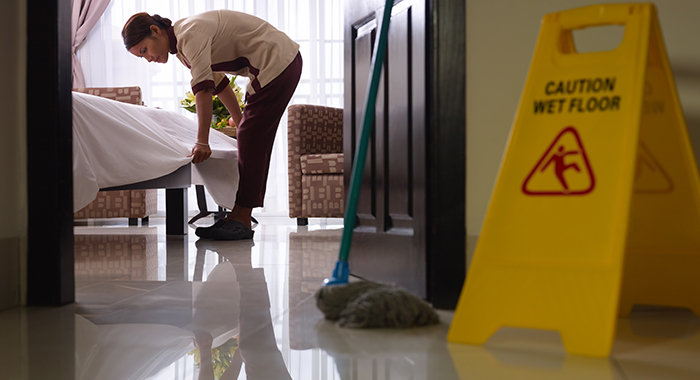 Factors that affect cleaning costs 
Like any service, house cleaning costs are impacted by several factors. This can include the size of your home, number of rooms to be cleaned, number of floors in your home, your location, frequency of cleaning, cleaning tasks required and the expertise/overheads of the cleaner. 
Typically a house cleaning service will ask to inspect your home to best establish their rate, usually charging by the hour. The standard house clean typically includes vacuuming, mopping, wiping down all surfaces, general tidying and emptying of bins. Additional tasks such as cleaning an oven or scrubbing windows may cost extra. Cleaning up after pets may also require an extra fee. 
Low Cost
If you only require light cleaning, every so often this will cost you significantly less. A smaller home will also be lower in cost to clean. For example homes less than 100 square metres, such as a two bedroom apartment may only cost $60 to clean. 
Costs may be lower for less experienced cleaners who are building their client portfolio. Bear in mind that a lower cost may be an indicator of the quality of service you receive. 
Medium Cost
If your home ranges from 150 to 250 square metres you can expect to pay the medium cost for a standard clean. For example the cost to clean a three bedroom home may be $125 and $170 for a three bedroom/three bathroom home. 
High Cost
Obviously large homes over 250 square metres can expect to pay a higher cleaning fee. For example a four bedroom home may cost anywhere between $180 to $250 to clean. 
You may also be quoted a higher cost due to the cleaners expertise, equipment and quality of cleaning provided.
It's important to understand that cleaners charge for extra services like cleaning the fridge, balcony or outdoor area and windows. Cleaners will also bring their own cleaning supplies, unless you ask them otherwise.
Typically, house cleaners are meant to vacuum, dust, mop, clean the showers and toilets. Likewise, they should tidy up the kitchen and rooms.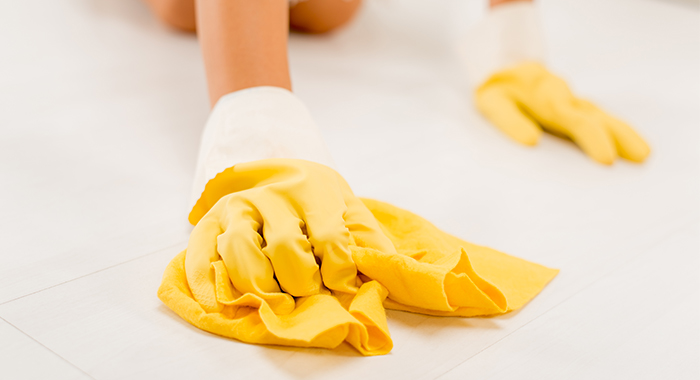 Why hire a house cleaner?
You can hire a house cleaner to take care of cleaning during busy periods, to prepare your home for a special event, to prepare your home for the market or to simply do it so you don't have to! House cleaners can help reduce your level of stress and in turn make your home shine on a regular basis. 
The great thing about hiring a house cleaner is the range of options available. Whether that is as a one off clean, on a regular scheduled basis or as you need them. You can discuss the variety of cleaning options available, finding the best fit for you and your needs.
Hiring a cleaner, ensures that your home is cleaned to a professional standard. You can relax knowing there will be no build up of grime, no unnecessary sneezing caused by dust and pristine conditions to thrive in. 
Signs you may require a professional cleaner: 
You don't have time to clean
You are spending money replacing furniture and possessions 
You want more time to relax
You have children and pets
You frequently entertain 
How to choose the right cleaner for you
Choosing the right cleaner can have a major impact on your service satisfaction and willingness to pay. Service.com.au encourages choosing a house cleaning service that is both reputable and insured. You should compare quotes by price but also by references and other evidence of competence.
It is important to consider the fact that your chosen cleaner will have full access to your home and possessions and as such you want to ensure you are hiring someone you can trust. You should feel sure that they will carry out the contractual agreement made, giving your house the best quality clean as promised. 
Questions you should ask your cleaner:
Do you have insurance? 
How long have you been in the cleaning business?
How long will it take to clean my home?
Do you have references I can review?
What cleaning products do you use?
As we touched on, standard house cleaning varies from specialised services. A house cleaner may not have the equipment or knowledge to carry out certain services. Including window cleaning, air conditioning cleaning, high pressure cleaning, window cleaning and so forth. Clearly communicate with your cleaner to establish what is and is not included in their service. 
You can browse Service.com.au to find a range of professional cleaners.
Other Cleaning Costs
Cost Guides
The prices above are just a guide and subject to the time the article was made, if you want an accurate and up to date price, get up to 3 quotes from local cleaners.
House cleaning FAQs 
Q: Do house cleaners use their own cleaning equipment? 
Most cleaners will bring their own cleaning equipment, however you may provide the equipment if you have certain allergies or environmentally friendly products. Discuss this with your cleaner prior to making an agreement.
Q: How can I be sure of my security? 
Primarily by hiring a professional cleaner who is insured, reputable and trustworthy. 
Q: Are house cleaners trained? 
Yes, house cleaning services train their cleaners to a professional standard. 
Q: What if a cleaning job is not up to standard? 
If a cleaning job is not up to standard, you should inform your cleaner and if they are professional they will offer to resolve this free of charge. Sometimes people make mistakes, however if you are continually dissatisfied with the job you should consider changing cleaners. 
Q: Do house cleaners wash dishes, make the beds and do ironing? 
This depends on the company or cleaner. Some professional cleaners state that this falls under housekeeping as opposed to professional house cleaning. However, some professional cleaners will be happy to include this as part of their service. 
Q: Where can I find a professional house cleaner? 
You can browse Service.com.au to find a range of professional cleaners in your area. 
Q: Do I need to sign a house cleaning contract?
Again this depends on the individual cleaner/cleaning company. Some may request a signed contract as part of the agreement, while others may prefer the traditional spoken agreement. 
Q: What is the difference between a Franchisee and a Licensee? 
A franchisee owns the business it builds and operates and a licensee is self-employed cleaner who is attached to a Franchise. Both are fully trained.
Q: How much does it cost to hire a house cleaner? 
You can expect to pay anywhere from $25 to $180 per hour for a house cleaner, depending on the services required, size of your job and experience of the cleaner. 
Q: When should I hire a professional cleaner? 
You may wish to hire a professional cleaner prior to a house inspection, for a bond clean, after a party, during a busy work period or whenever you see fit. Hiring a house cleaner can give you more time to focus on more important things. You may require a cleaner if your furniture is getting dirty/worn, if you have children and pets, if you frequently entertain or if you simply do not have the time to clean the house.