How much does it Cost to have Air Conditioning?
Depending on the unit you choose and complexity of installation you can expect to pay anywhere from $600 to $6000 for air conditioning.
As residents of one of the warmest climates basically all year round, air conditioning is a necessity in most Australian homes, offices and commercial buildings. There is nothing worse than waking in the middle of the night too hot to sleep! Or attempting to meet a deadline whilst sweating through your new suit. With a number of air conditioning systems available you are sure to find the best fit for your budget and your needs.
 Get Air Conditioning Quotes Now
Air conditioners are a necessity during the warm, summer months. New air conditioners are powerful, more energy efficient and quieter than older versions. But how much will it cost you to install and run an air conditioner?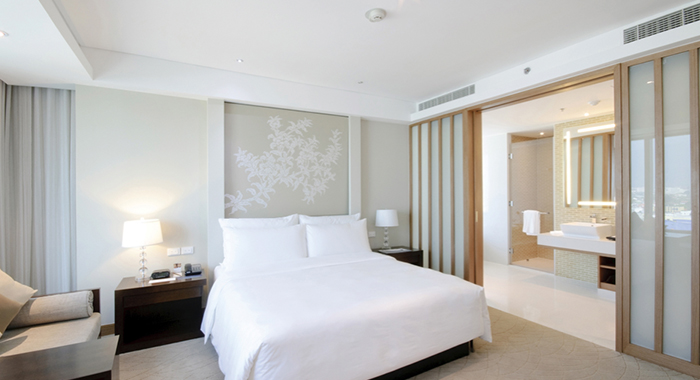 Article Overview
Air Conditioning Costs
What Different Types of Air Conditioning are Available? 
What Size Air Conditioning Unit Should I Choose? 
Types of Air Conditioning Units
Does my Air Con Installer Need to be Licensed? 
Air Con Unit Costs
How much do Air Con Installers Charge? 
Obtaining Air Con Installation Quotes
Air Conditioning FAQs
Air Conditioning Costs
Air conditioning installation can cost anywhere from $600 to $6000 subjective to the unit and installation. 
Smaller Split Systems
For smaller budgets, a smaller split system may be your best choice. Ranging from $600 to $750 for the unit and installation. 
Larger Split Systems
Larger split systems begin at approximately $2399 and are suitable for large homes, offices, commercial buildings and so forth. 
Ducted Systems 
Ducted air conditioning systems are becoming a popular choice, ranging anywhere between $2399 and $6000 for the unit and installation.
What Different Types of Air Conditioning are Available? 
There are three primary air conditioning systems available on today's market, at Service.com.au we recommend discussing your budget and needs with your chosen air con installer to find the right fit for you. The three options are as follows. 
Portable Air Conditioning Unit 
Portable air conditioning units are lower in price, readily placed anywhere with a plug/power outlet and primarily used to cool (or heat) one single room. Their output is less strong than other options and is best suited to someone living in a share house, an office that requires extra cooling or a similar situation. 
Split Systems
Split systems are the typical go-to air conditioning option, consisting of an internal head unit and an external condenser/compressor. Split Systems are of a rectangular shape, mounted on the top of a wall and are relatively affordable. It is worth noting that coverage is limited to 'per room,' meaning you may require a few units to air condition an entire house. An ideal choice if you are just looking to cool the living room or such. 
Ducted Systems 
While ducted systems cost more to purchase and install, their benefits are plenty. Typically integrated into the ceiling, ducted systems will cool or heat your entire home! You also have the option of cooling certain areas of the house and not others. Ducted air con systems are visually more appealing than the alternatives and often come with an electronic control system. 
What Size Air Conditioning Unit Should I Choose? 
Deciding upon what size air conditioning unit will best provide for your needs comes down to a few key factors. For one, you should establish what capacity air conditioner you require. This may be configured by considering:
Property size - larger properties will require more, multi-storey properties might need units per zone adding to your price. 
Ceiling heights - high ceilings require more air conditioning power to efficiently cool the space. 
Number of windows - windows have a major effect on keeping your home warm in winter.
Types of Air Conditioning Units
The type of air conditioner that will be installed depends on your requirements. There are three different types of air conditioning units; portable, split and ducted. Portable units have the cheapest upfront cost, around $500, however, their ability to heat and cool is less effective than split and ducted systems
Air Con Unit Costs
The price you pay for an air con unit will depend upon the unit's kilowatt capacity, for a higher energy output expect to pay more. Some unit pricing examples are listed below. 
Olimpia C4.1kW Portable Air Con 
This unit will cost you approximately $749 for the unit alone, which is cooling only. 
Fujitsu C2.5kW H3.2kW Reverse Cycle Split System
This unit typically costs $899 for the unit alone. 
Fujitsu C4.5kW H3.7kW Reverse Cycle Split System
This unit generally costs $1089 for the unit only.
Mitsubishi C8.0kW H9.0kW Reverse Cycle Split System 
This unit typically costs $2399 for the unit alone.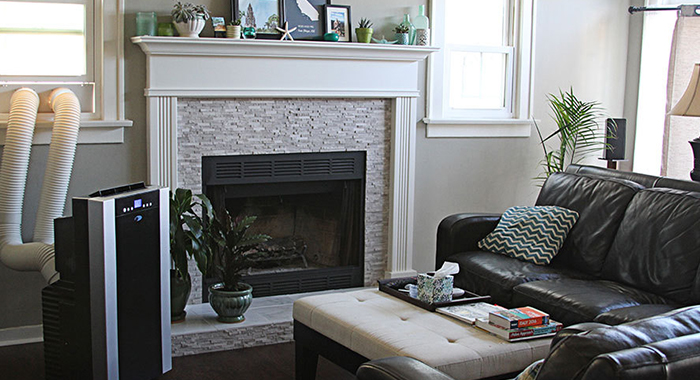 Split systems sit on the wall and cost around $900 to $1000 to purchase. Split systems are great for small areas, like an apartment or granny flat. If your desire is to cool your entire home, ducted systems can be a great option. These system are less intrusive, sitting inside your homes' wall cavities. However, these systems, are the most expensive $5,000 to purchase and install 1 unit.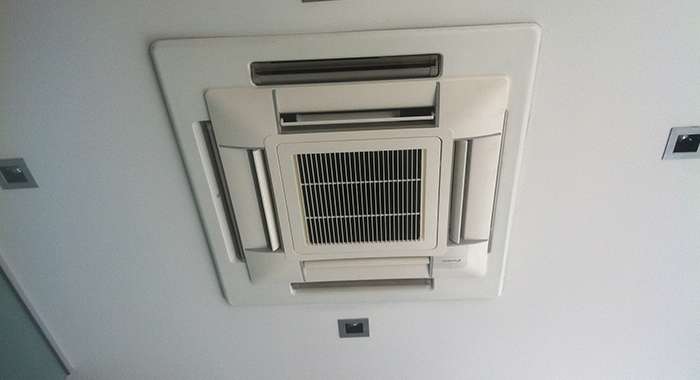 Air Con Running costs
Running costs can be affected by room size, number of windows, insulation and how shaded your home is. The average cost for running each system is outlined below.
Portable units -$0.30 - $0.50 per hour
Reverse cycle split systems - $0.45 per hour
Ducted whole house - $2.30 – $2.70 per hour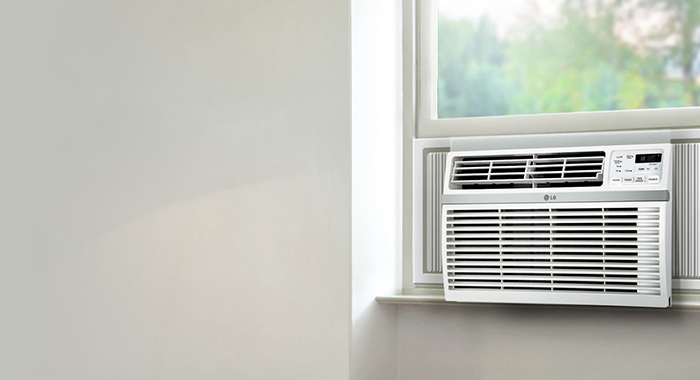 How much do Air Con Installers Charge? 
The next question you might find yourself asking is how much do air con installers charge? Well, this depends upon a few factors such as your property location, air conditioning unit choice, number of units being installed and property accessibility. 
Air conditioning installers typically charge per hour. Bear in mind that if a price sounds too good to be true, it probably is. While the allure of a low cost can be tempting, this may result in issues down the line. Allow us to break it down for you. 
Lower Charge Range 
An air conditioning installer who has just received their license and is inexperienced may charge a lower hourly rate as they are just starting out and may be quite slow. This can range anywhere from $40 per hour to $50 per hour. 
Medium Charge Range 
An air conditioning installer who has been in the business for a few years and is building their portfolio, may charge between $55 and $80 to install your units. You will receive a faster service and more in-depth knowledge of best practise. 
Higher Charge Range 
On the higher range of hourly rates, you can expect to pay anywhere from $70 to $150 per hour to install your air conditioning unit. What you are paying for here is a premium service, which will be smooth, fast and professional. This is someone extremely experienced and established within the industry, they have worked up to a place where they can honestly charge this rate for their service and more often than not mean you won't have any unexpected costs to pay down the line. 
Air Conditioning Installation costs
Split systems will need to be installed by a professional, which can cost around $600 to $750, depending on the type of unit. In terms of hourly rate, you can expect to be charged anywhere from $60 to $115 per hour for residential installation. If you're looking to install a unit in your commercial or industrial building expect to pay slightly more per hour, anywhere up to $140.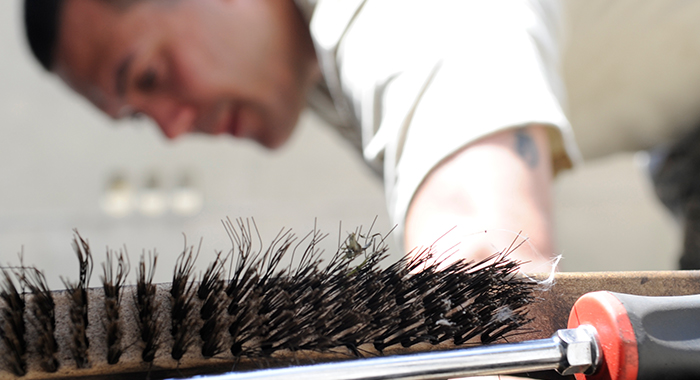 Ducted systems, will cost around $5,000 to $6,000 to source and install. For a whole house installation, expect a cost of $25,000 to anywhere upwards of $50,000. 
Does my Air Con Installer Need to be Licensed? 
Absolutely! Tradies must be licensed to carry out any air conditioning installation, due to the handling of refrigerants. The Australian Refrigeration Council (ARC) states all air conditioning installers and technicians must hold a full Refrigeration and Air Conditioning license. 
They may hold a restricted license that permits them to only install split system air conditioners. We heavily encourage property owners to check whether installers are licensed prior to commencing work. 
Air conditioning installation can be carried out by a range of different tradesmen, such as licensed plumbers who can install, maintain and repair piping, ducting and licensed electricians who assist with master control panels and wiring involved. Basically as long as they are licensed and approved, they can do the job.
Obtaining Air Con Installation Quotes
As we recommend with any service, obtain a handful of quotes from different air conditioning installers to get a clear understanding of the industry standard price for your job. Consider whether the preferred installer is licensed, can provide referrals and can justify their price.
Air Conditioning Quotes
Before you hire a contractor to install your new system, get at least 3 quotes from local air conditioning experts. Ensure all cost of the job are outlined in the quote. Check the service providers past work history, reviews and relevant license and insurance numbers.
Keep in mind the prices above are just a guide and subject to the time the article was made, if you want an accurate and up to date quote, is to get quotes from local air conditioning experts.
Get up to 3 Free, no obligation quotes from local Air Conditioning experts
 
 Get Air Conditioning Quotes Now
Air Conditioning FAQs
Q: How often should I clean my Air Conditioning Air Filter?
Typically your filter light will flash when cleaning is required, however we encourage cleaning about once every season for homes and once a month for commercial properties. 
Read More: Air Conditioning Maintenance
Q: Can I switch my air con off at the powerpoint of fuse box? 
Yes you can and this may be ideal if you are going away for a long period of time. Air con units will typically have a low wattage crankcase heater keeping the compressor warm, if the compressor gets cold damage may occur at the startup. If you do decide to turn off your air conditioner, allow 12 hours with the power back on before using. 
Further Reading: