Has your Deck lost its Glory? Here's how to test your deck to determine whether you need to apply a cleaner, deck stainer or sealer. Following this guide, we'll show you how to take your deck back to its prior excellence.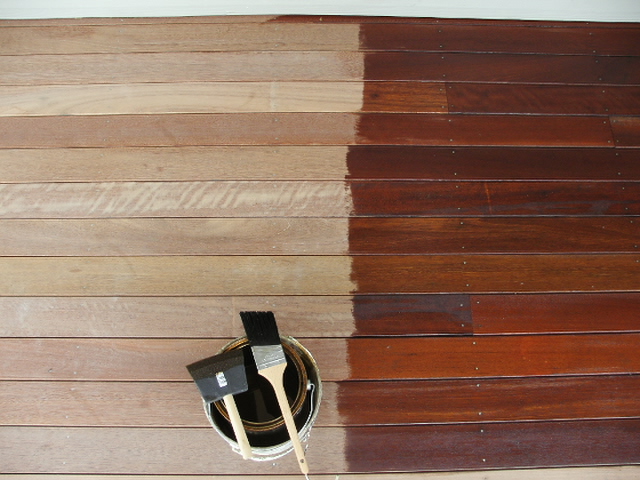 Testing The Wood
Before you start, it's better to check and test the wood to see if it really needs sealing or not. Test the wood by sprinkling water over it, if it absorbs the water then your deck needs re-sealing.
Using and Applying Deck Cleaner
Deck cleaners uproot dirt, nail stains, green growth and mold. If your deck isn't new, utilize a cleaner before applying any deck sealers. Improperly cleaned decks are the most well-known explanation behind deck stains and sealers to fizzle. Try not to hold back on this imperative step.
To clean your deck, you'll need a garden sprayer, paint roller or a stiff-bristled broom.
Once you apply the cleaner keep your deck wet with it, which may not possible or definitely harder if only one person it working. It's recommended that at least two people work together in order to complete the work fast.
Permit the cleaner to drench into the wood. Dousing time is generally close to 10 minutes, however check with your particular product instructions.
Finally, rinse the deck thoroughly with a garden hose or pressure washer. Wash equipment with soapy water. Rinse plastic sheeting with water and remove.
 Allow the deck to dry for at least two days before applying a sealer.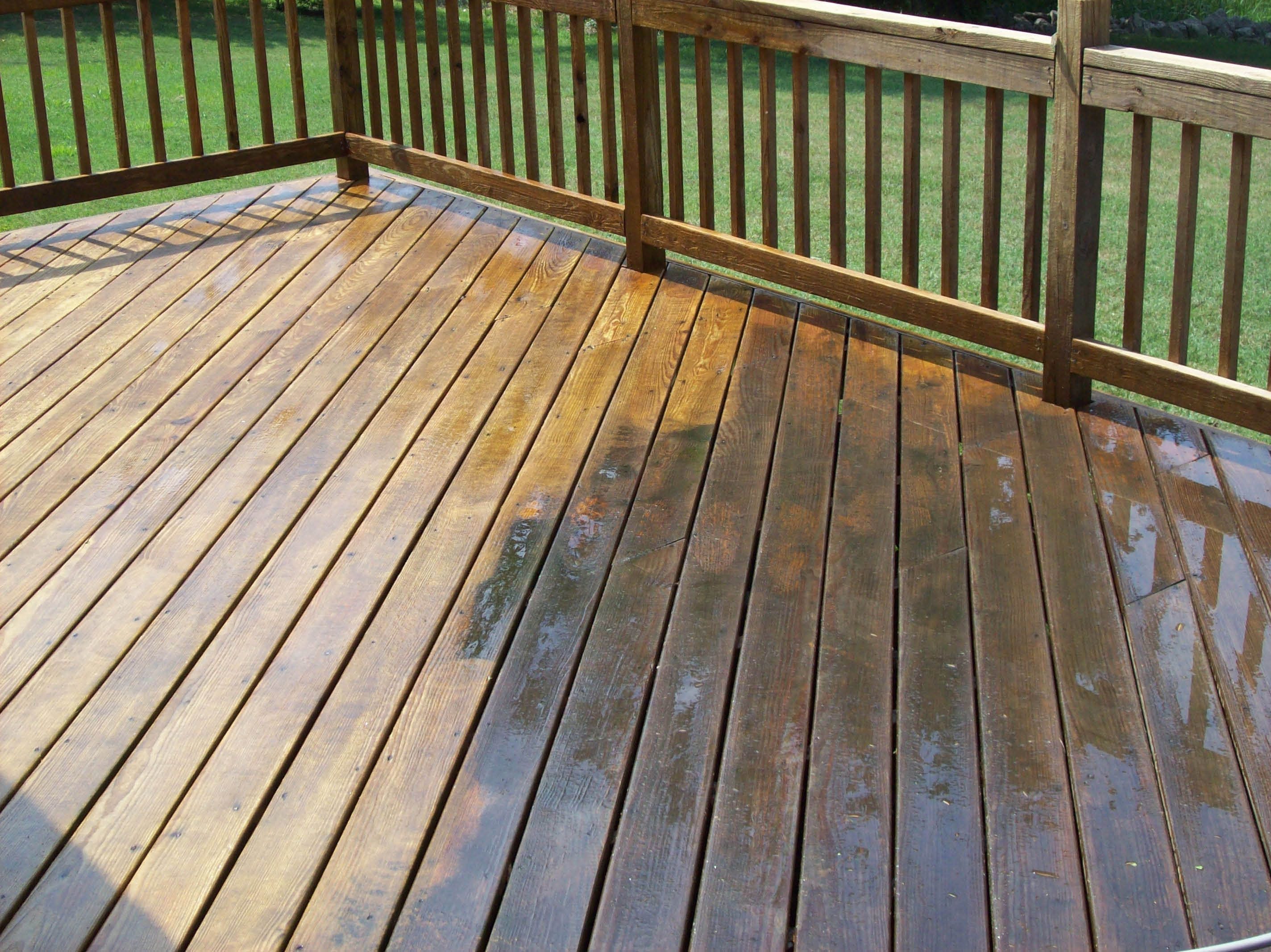 Using and Applying Stain or Sealer
While applying a sealer or stain, make sure to thoroughly read the product instructions. Drying times can vary taking into account air temperature and humity. Before you begin, check for required repairs in the timber, for example, split barricades or popped nails.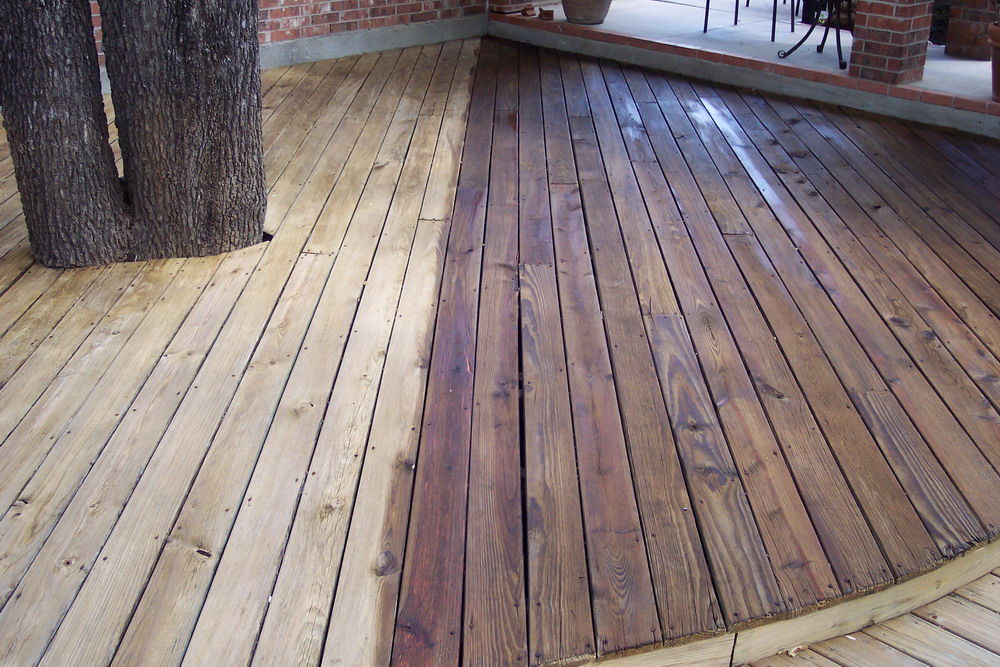 Here are our key tips to complete your project
Clear off any debris with a high pressure hose and make sure to clean between slats.
Ensure the deck is completely dry before applying a sealer or stain.
Blend the sealer or stain before use.
Try not to shake the sealer as air pockets will frame in the completion.
Two slim coats are superior to any one thick coat that doesn't appropriately follow or dry.
Utilise a paintbrush to apply the sealer or stain in corners and other troublesome regions, for example, steps, railings, end grain and breaks.
Permit the deck to dry completely.
Sound all a bit to hard? Sit back and relax, and find a local home maintenance professional near you.